Welcome to Hartland High School!
HHS Spring Musical - Shrek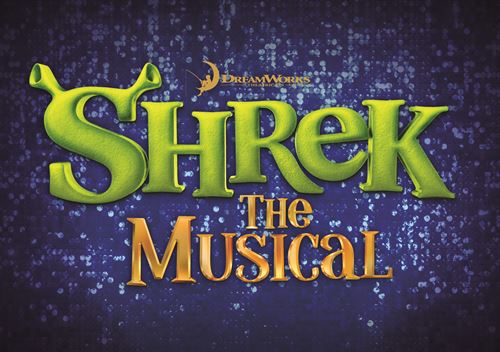 The HHS Drama Club is proud to present their Spring Musical production this year of Shrek.
April 25th & 26th at 7:30pm
April 27th at 2:30pm
May 2nd & 3rd at 7:30pm
May 4th at 2:30pm

Tickets are available on the Drama Club Website at this link.
End of the Year Dates for Seniors!
Seniors at HHS are finished with school on May 22. Congratulations! To access a more complete list of dates for Seniors and end-of-year information, click here.
#GetYourColorOn at HHS!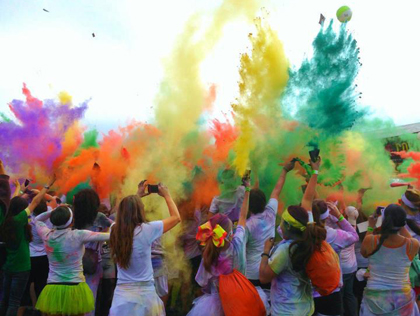 High School students will have a blast running, getting colorful, messy, and raising money for a great cause
at the Hartland High School
#GetYourColorOn
event to be held Friday, May 16, 2014. High school students will don white T-shirts and run the outdoor course passing each color station to get a
dash
of color sent their way; a COLOR BLAST FINALE will close the festivities. Presented by the HHS Parent Advisory Committee, proceeds will be used to help purchase books and other classroom materials for students.
Registration forms are available in the office or at this link.

Make-Up Day
Due to the harsh winter this year, the district went over our allotted snow days from the state. This is consistent with all other Livingston County schools as well as most schools in Michigan this year. Originally, our last day of school was slated to be June 11, 2014. The new last day of school will now be June 12, 2014. Exams will now be June 10, 11, and 12. The last day for Seniors remains May 22, 2014.

HHS Hosts Quiz Bowl Competition
On March 3, the HHS Quiz Bowl Team hosted a Quiz Bowl Meet for area schools. Hartland performed very well and continues to provide a strong team for students to participate in academic competition. In the picture below, Tristan Murray, Ryan Michael, Beau Garner, and Amir Syamsyul compete against students from West Bloomfield with HHS Quiz Bowl Coach Mrs. Kate Hagerman.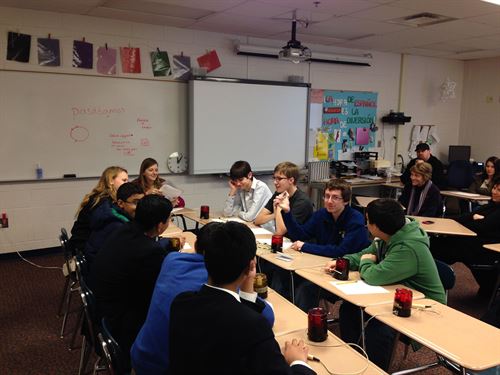 National Honor Society Application Process
Attention Parents and Students!
The Hartland High School National Honor Society has created a new website which will provide you with the latest and updated information. You can find the website through this site or by clicking here. Also, applications for new NHS members will become available next week and the timeline below outlines the plan for this Spring and the selection process.

Timeline for New Member Selection

3/3 - 3/7 Forms distributed to all 10th, 11th and 12th grade students who are not
members and who have a cumulative GPA of at least 3.5

3/20 Completed forms due to room #325 at the high school

4/7 - 4/11 Notification to all students

5/7 @ 6:00pm Induction Honors Ceremony

HHS National Merit Finalist - Jacob Scherba
Hartland High School is very proud to have an outstanding senior named Jacob Scherba. Jacob has recently been named a National Merit Scholar Finalist. He is among a select few in the country to receive this honor and will find out soon if he is granted the title National Merit Scholar. Jacob is involved in so many school activities and clubs as well as taking rigorous AP Coursework and maintaining a GPA well over 4.0. Thank you Jacob for your dedication to your studies and your school. Your hard work is paying off!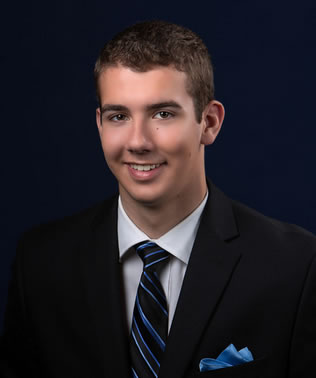 Scheduilng for 2014-15
Believe it or not, we are already gearing up for scheduling for the 2014-15 school year. Students will then engage in scheduling their classes over the month of February and continue meeting with their counselors in March. Parents can inquire about their student's scheduling options by contacting their counselor. Copies of the curriculum guide are available on the counseling page of the website.

HHS Teacher Mr. Oake - Michigan Marketing Educator of the Year!
This past week, Mr. Nathan Oake received the prestigious

Outstanding Michigan Marketing Educator Award

for his outstanding work in marketing education. We are so lucky to have Mr. Oake working with our students and he certainly deserves this honor! Congratulations Mr. Oake!
School Supplies
SUGGESTED classroom supplies for high school students. This list is not comprehensive, and the items are only suggestions from teachers and not a requirement to be a part of the class. If you have any questions, don't hesitate to call!
High School Math Calculators:
It is recommended that students have a TI-84 Plus Calculator for their math and science classes at HHS.
Join the Hartland High School ListServ
This list serve will send parents periodic newsletters and other information that is pertinent to your child's graduating class. Go to
http://lists.hartlandschools.us
to join!
Parent Connect
If you need your pin/password, please
e-mail here
. You will get a response within 5-10 school days.
College Bound?
Now you can order transcripts online.
Click here
to request transcript.