Welcome to Hartland High School!
Welcome Back, HHS Students!!!
A few key dates for the fall and the 2015-16 school year are:
School Picture Re-take Day - October 6th during lunches
Haven't ordered your HHS 2015-2016 Yearbook yet?? Click here!
Christmas Break - 12/21/2015 through 01/01/2016
Mid-Winter Break - 02/26/2016 through 02/29/2016
Easter Break - 03/25/2016 through 04/01/2016
Parking Registration
To register an additional vehicle to a student's purchased parking space, please go to "Parents", "Registration" at the top of this page, and scroll down to "Parking Permit Application" under your student's grade. You may register as many vehicles to one space as needed. Your student must, however, move his/her parking hang-tag to the vehicle he/she drives that day.

All parking zones are full at this time. If you have any further questions, please call 810-626-2200. Thank you!
SAT Information for 2015-16
Parents and Students,

As most of you have heard, the State of Michigan has changed the testing requirements of 11th
graders to include the use of the SAT, instead of the ACT, starting next year. In addition, the SAT is
going through a complete overhaul and will be completely different starting in the fall. This SAT exam
is used for college admission purposes at every college and university in the United States.

In order to best prepare our families for this important change, we are posting information about the
new SAT as we receive it onto the SAT page of the Hartland High School Counseling webpage.
Recently, SAT announced a partnership with Khan Academy. Khan Academy will be the only
organization the College Board (the makers of the SAT) partner with for test prep materials. College
Board has created this partnership to make sure that every student is able to access high quality test
prep materials for the SAT free of charge. Khan Academy will be rolling out their free SAT test prep
program in early June, and we recommend that all of our current tenth grade students take advantage
of these free online test prep materials over the summer to best prepare themselves for the upcoming
SAT exam next spring.

The Khan Academy SAT website is: https://www.khanacademy.org/sat

In addition, the PSAT has also been redesigned to match the new SAT. In October, all eleventh grade
students will have the option of taking the new redesigned PSAT. This is the official practice test for
the SAT, and will be given one day only, on Wednesday, October 14th. This test does cost $20.00 to
take, and if you want your student to take the exam, you will need to register them on the Pay-For-It
website as part of their school registration in August.

We know you and your student want to do their best on the SAT, and hope that the websites and
information we put together help in preparation for this important test. You can find information on all
of these standardized exams and more at the Hartland High School counseling website at:

http://www.hartlandhighschool.us/Counseling/Standardized-Testing/index.html

We hope you have an enjoyable summer.

Sincerely,

Hartland Counselors

Jodi Wilson A-E 810-626-2229
Heather Borst F-L 810-626-2228
Helen Kenney M-Q 810-626-2239
Erica Empie R-Z 810-626-2232
#GetYourColorOn a Huge Success!
Thank you parents, students, and teachers who help make the 2nd Annual #GetYourColorOn Fun Run a HUGE success here at HHS!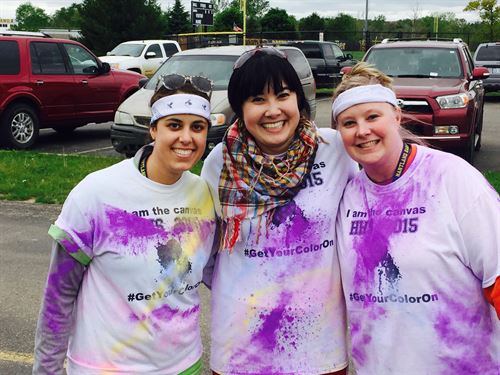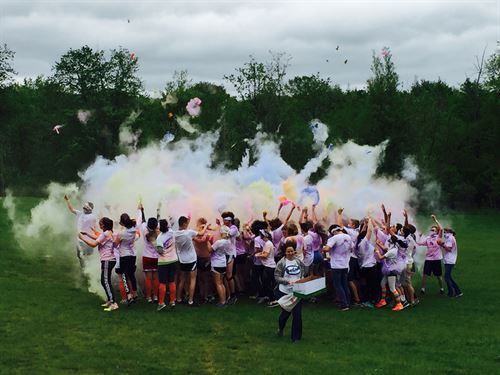 HHS DECA Dominates Again!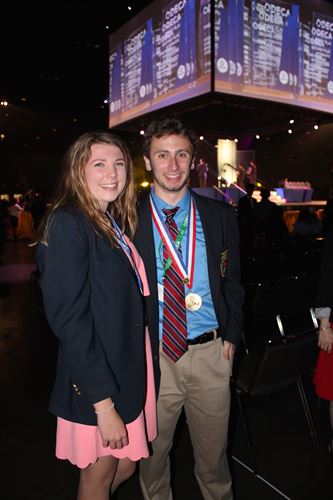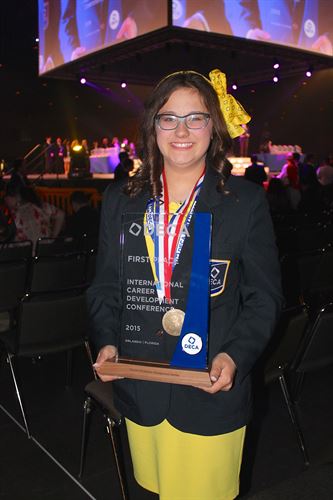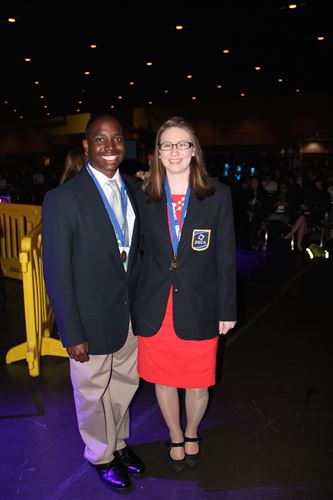 Hartland HS is so proud of our DECA students for representing our school so well at the DECA International Competition in Orlando recently. Notable accomplishments include:
Kendra Rocha - International Champion - Human Resources Management
John Moraitis - Top 10 Finalist - Financial Consulting
Betty Jellison - Top 10 Finalist - Sports & Entertainment Promotion
Beau Breault & Colin Roedel - Top 20 Finalist - Financial Analysis Team Decision Making
Jake Bokuniewicz & Brett Borseth - Top 20 Finalist - Financial Literacy Promotion
Morgan Woodruff & Nick Russell - Top 20 Finalist - School Based Enterprise - Retail Store
Jessie Hinkle - Harry S. Applegate DECA Scholarship Recipient
16,000+ Students Competing from around the globe (US, Canada, Mexico, Puerto Rico, China, South Korea, Germany, Guam)
Each Category has approximately 200 students
60 Students from Hartland Qualified total - most in Michigan - Next closest was Novi with 33
250,000+ Student Members of DECA worldwide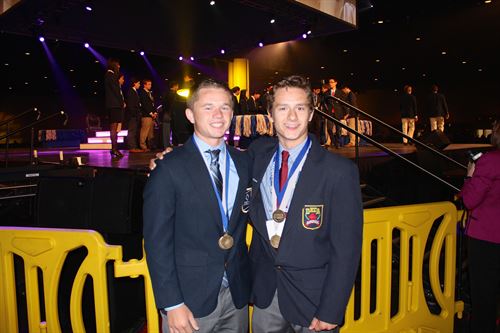 Parent Connect
If you need your pin/password, please
e-mail here
. You will get a response within 5-10 school days.