Welcome to Hartland High School!
Registration and Parking
We are getting very excited for the first day of school! Registration is around the corner, and it is important for students to attend registration to pick up their schedules, parking permits, get their school pictures taken, and turn-in several important documents. The lines will move quickly, but it will be busy on these days. You do not need to be here for the entire registration period, but you should plan on 15-40 minutes to get through the lines. The registration dates and times are:
August 20th - 9th Grade (8 a.m. - 11 a.m.), 12th Grade (12 p.m. - 3 p.m.)
August 21st - 10th Grade (8 a.m. – 11 a.m.), 11th Grade (12 p.m. – 3 p.m.)
August 26th - 9th Grade (8:00 a.m.) LINK Day - HHS Orientation
*Attention Seniors and Juniors Interested in Parking*
Parking permits become available online on August 4 for Seniors and August 13 for Juniors. Please follow the instructions that were sent home in your summer packets or log in to PayForIt to purchase your permit. You may access the HHS Parking Registration Instructions by clicking here.

Summer School Registration is Open
HHS National Merit Scholar - Jacob Scherba
Hartland High School is very proud to have an outstanding senior named Jacob Scherba. Jacob has recently been named a National Merit Scholar which is one of the most prestigous achievements a high school senior can earn!. He is among a select few in the country to receive this honor, and Jacob will attend Harvard in the Fall. Jacob is involved in so many school activities and clubs as well as taking rigorous AP Coursework and maintaining a GPA well over 4.0. Thank you Jacob for your dedication to your studies and your school. Your hard work is paying off!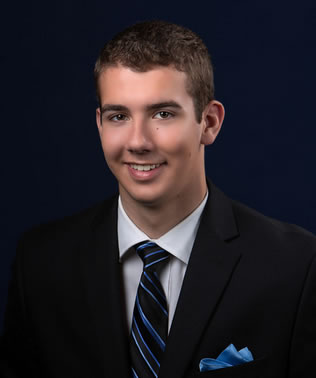 School Supplies
SUGGESTED classroom supplies for high school students. This list is not comprehensive, and the items are only suggestions from teachers and not a requirement to be a part of the class. If you have any questions, don't hesitate to call!
High School Math Calculators:
It is recommended that students have a TI-84 Plus Calculator for their math and science classes at HHS.
Join the Hartland High School ListServ
This list serve will send parents periodic newsletters and other information that is pertinent to your child's graduating class. Go to
http://lists.hartlandschools.us
to join!
Parent Connect
If you need your pin/password, please
e-mail here
. You will get a response within 5-10 school days.
College Bound?
Now you can order transcripts online.
Click here
to request transcript.