Welcome to Hartland High School!
Mrs. Hasseld - Michigan Marketing New Professional of the Year!
Hartland High School is so fortunate to have an amazing staff! One of our new marketing teachers, Mrs. Anne Hasseld has just been awarded the Michigan Marketing New Professional of the Year! Congratulations Mrs. Hasseld, and thank you for all you do to inspire our young entrepreneurs and business students!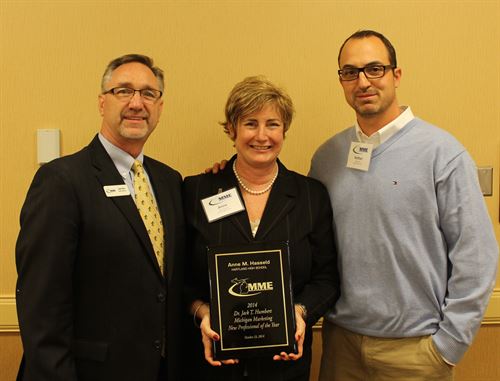 HHSHappenings 10-24-14
Spectatular Band and Chior Concert Held at HHS!
This past week was our Fall Spectacular Concert where our band and choir students performed for an outstanding crowd. We would like to thank everyone who came out to support our musicians and vocalists and especially to our students who have worked so hard this year!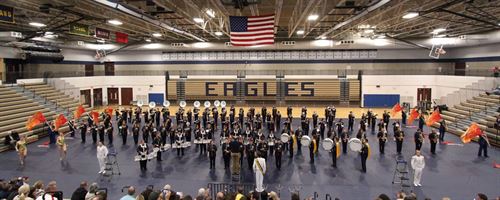 HHS Talent Show
The Hartland High School Talent Show is quickly approaching! Save the date to come watch our talented students sing, dance, and act! Interested in becoming a part of the show? Applications for an act will be available starting WEDNESDAY, October 29th in the front office, Mrs. Moore's room (110) and Mrs. Gazda's room (305). Applications are DUE November 7th. NO late applications will be accepted! If you have any questions, please free to ask!
2014 HHS Talent Show
Date: November 20, 2014
Time: 6:30 PM
Tickets: $5 at the door
School Supplies
SUGGESTED classroom supplies for high school students. This list is not comprehensive, and the items are only suggestions from teachers and not a requirement to be a part of the class. If you have any questions, don't hesitate to call!
High School Math Calculators:
It is recommended that students have a TI-84 Plus Calculator for their math and science classes at HHS.
Join the Hartland High School ListServ
This list serve will send parents periodic newsletters and other information that is pertinent to your child's graduating class. Go to
http://lists.hartlandschools.us
to join!
Parent Connect
If you need your pin/password, please
e-mail here
. You will get a response within 5-10 school days.
College Bound?
Now you can order transcripts online.
Click here
to request transcript.