Welcome to Hartland High School!
HHS Bass Fishing Club Finishes 5th in the State!
Pictured below is Gunner Wilson who won the State of Michigan's Largest Bass Award at this year's Bass Fishing Tournament!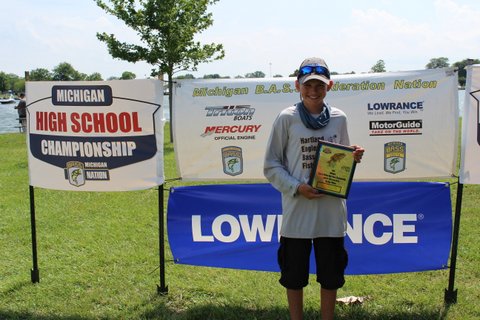 HHS Students Arrive in Germany!
The HHS German Program and Frau Iden are again participating in the GAPP Exchange Program and visiting Germany for several weeks. Currently, our students are in Koblenz, Germany, visiting their peers who visited Hartland just over a month ago. This has been a tremendous opportunity for our students and we are excited to hear about their great experiences when they return!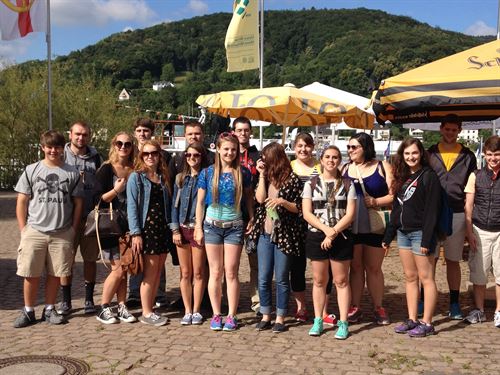 HHS American Sign Language Students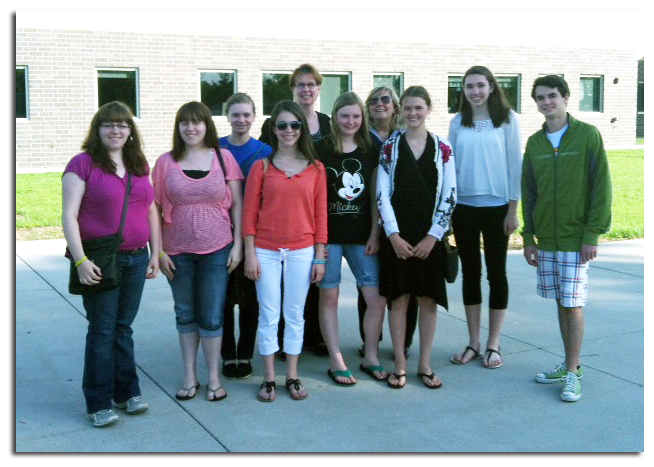 Students and teachers Judy Parlette and Jami Waddle, visited Michigan School for the Deaf this week to view the school's "Singing Hands" production of a concert performed entirely in ASL. It was a great way for the students to put some of their new skills to work and a good experience in Deaf culture and education.
Students were: Kim and Chrissie Hermann, Alyssa Loshinskie, Brooke Rose, Autumn Cox, Jonas Zebari, Carson Vestergaard and Gabrielle Moore
HHS Junior Kendra Rocha Finishes 2nd at the DECA International Competition!
This week, 52 HHS Studnets traveled to Atlanta, Georgia for the 2014 DECA International Career Development Conference Competition. Our students did a fantastic job in representing our school, the largest DECA chapter in the state of Michigan. One of our students, Kendra Rocha finished 2nd out of all high school students at the competition. This is the highest finish ever for a Hartland student, and we are so proud of Kendra! Great job!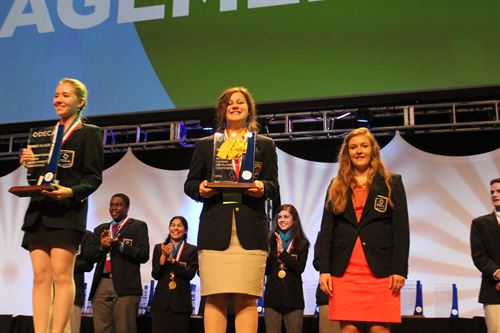 Choirs Earn Top Honors at State Festival!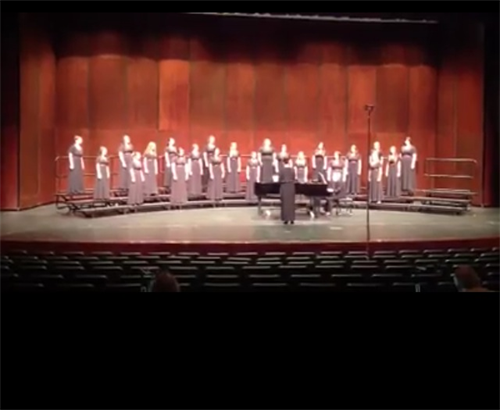 On Wednesday April 30th all six Hartland High School choirs attended The State Choir Festival at Walled Lake Northern High School. There are five levels to the rating system in which choirs are able to achieve.The highest possible rating is a Superior, symbolized by a golden ribbon attached to the state medal. An Excellent is the next best rating with a blue ribbon attached to the state medal. Those top two ratings were achieved among the six choirs. Five of the choirs (Concert, Womens, Varsity and Chamber), earned an Excellent rating. Con Espiritu (SSA), accomplished the ultimate goal and received a Superior rating.

Judges who assigned the ratings to the choirs came from across the country (Texas, Minnesota, Ohio and Michigan) highly praised the choirs and the performance they delivered on stage. The hard work and dedication given by each and every student allowed the complicated pieces they performed to come to life and ignite the success we are currently experiencing.
End of the Year Dates for Seniors!
Seniors at HHS are finished with school on May 22. Congratulations! To access a more complete list of dates for Seniors and end-of-year information, click here.
Summer School Registration is Open
Make-Up Day
Due to the harsh winter this year, the district went over our allotted snow days from the state. This is consistent with all other Livingston County schools as well as most schools in Michigan this year. Originally, our last day of school was slated to be June 11, 2014. The new last day of school will now be June 12, 2014. Exams will now be June 10, 11, and 12. The last day for Seniors remains May 22, 2014.

HHS National Merit Scholar - Jacob Scherba
Hartland High School is very proud to have an outstanding senior named Jacob Scherba. Jacob has recently been named a National Merit Scholar which is one of the most prestigous achievements a high school senior can earn!. He is among a select few in the country to receive this honor, and Jacob will attend Harvard in the Fall. Jacob is involved in so many school activities and clubs as well as taking rigorous AP Coursework and maintaining a GPA well over 4.0. Thank you Jacob for your dedication to your studies and your school. Your hard work is paying off!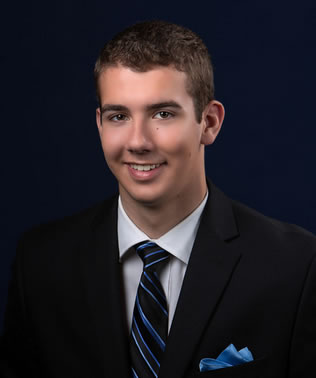 School Supplies
SUGGESTED classroom supplies for high school students. This list is not comprehensive, and the items are only suggestions from teachers and not a requirement to be a part of the class. If you have any questions, don't hesitate to call!
High School Math Calculators:
It is recommended that students have a TI-84 Plus Calculator for their math and science classes at HHS.
Join the Hartland High School ListServ
This list serve will send parents periodic newsletters and other information that is pertinent to your child's graduating class. Go to
http://lists.hartlandschools.us
to join!
Parent Connect
If you need your pin/password, please
e-mail here
. You will get a response within 5-10 school days.
College Bound?
Now you can order transcripts online.
Click here
to request transcript.